You Are Home encourages young people to find their sense of belonging as a way to increase positive self-identification. Current American culture has locked us into a static definition of home as a house or a place, but home can be much more than that. This campaign will create a new definition of home and encourage finding belonging in any and every part of life which one chooses.
You Are Home is a semester long design project built from extensive research and passion. The final exhibition features an interactive website and an opportunity for you to explore your own homes.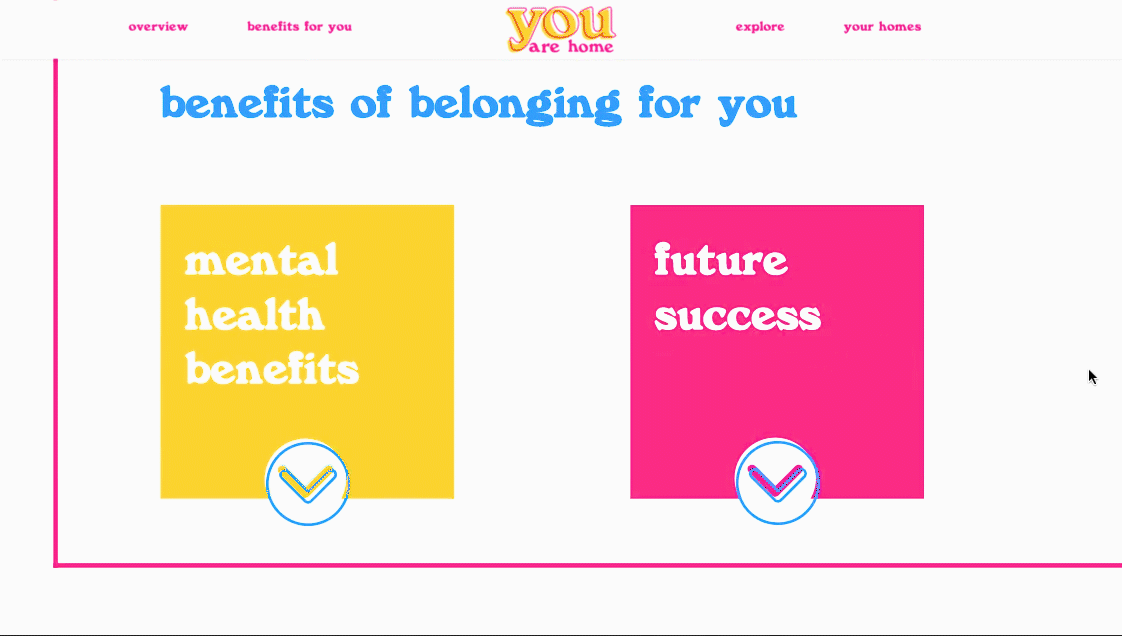 For a more extensive explanation of the research behind and the design of You Are Home, feel free to read the process book below!